CASCADE
100% Giza Cotton | Mid Spread Collar | US Fit
Weave your way to the top of your style game with our latest "weave-style" printed shirt. The 3D print on the 2D shirt gives the shirt a unique, eye-catching appearance — making sure you stand out from the crowd!
Technical Specs

Made from 100% Giza Cotton sourced directly from Egypt
Free Shipping

We offer FREE SHIPPING on all orders to US, UK, AU & CA!
Returns, Refunds and Replacements

We offer a 30-day exchange policy. If you're not happy with your shirt size or anything else about the shirt, just let us know via email.
We do not accept refunds because all shirts are made to order and cost considerably to ship internationally.
We are happy to send you 1 Free exchange and also provide complimentary custom sizing based on your exact dimensions or the exact dimensions of your favourite brand and the size you wear.

100% softness guaranteed

1 Million+ deliveries done

30+ years of experience

100% safe & secure payment
Get your shirt in 3 easy steps!
Place your order

Hit the "Buy Now" button, fill in your details, and click the checkout button!

Choose payment option

Opt for cash on delivery or make the payment right away through the app.

Get your shirt

You'll get your shirt delivered @ your doorstep within 7 to 14 days!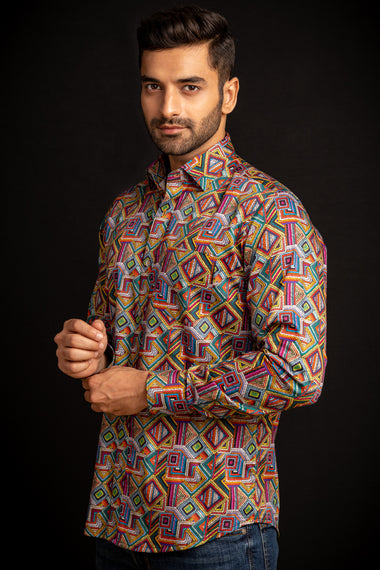 Unique 3D prints
Our unique 3D patterns create a new dimension of fashion. With exquisite, unique 3D designs, the shirt is sure to grab some attention and make you stand out from the crowd!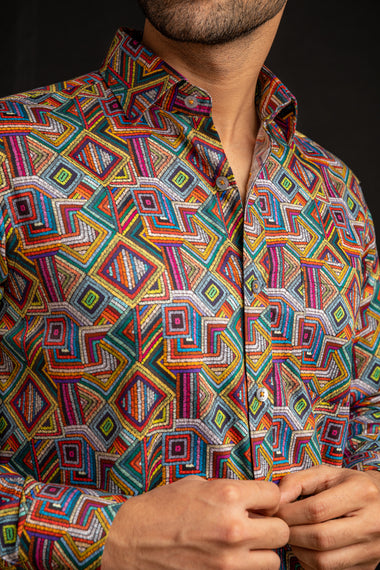 Sturdy, shiny, and durable button
Our pearl oyster buttons make a bold statement, but they're designed to last. They won't tarnish or rub away, so you can be confident that your shirt will stay new for years to come.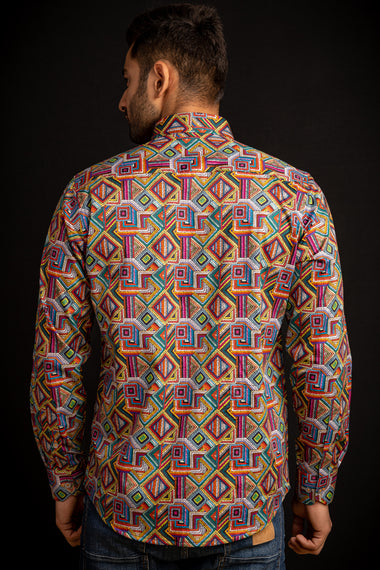 Perfect sizing and fit
The right shirt can make all the difference to your wardrobe staple. Our custom shirts are tailored for the right fit across all sizes to help you find the shirt that perfectly matches your body type!
What sets us apart
100% Giza Cotton

Our shirts are made from 100% Giza cotton, which is incredibly soft and comfortable. It's also breathable — so you can stay cool even when you are working up a sweat!

Soft on Skin

The fabric we use to make our shirts is second to none. We use a unique weave that allows the fabric to breathe, preventing skin irritation even when worn for long periods of time!

No Colour Bleed

Our shirt features high-quality digital printing, ensuring no colour bleeding. The fabric has already been washed multiple times to test its durability!
Hear it from our happy customers
Answering your most common questions
What is the shirt made from?

It's made from Giza, the softest cotton in the world, sourced directly from Egypt.
Will the colour bleed after washing?

No, it won't. The pattern is digitally printed on the shirt and the fabric's already been washed multiple times to test its durability.
What if I'm not happy with the shirt?

We offer a free exchange for up to 30 days.
How much time does it take to ship?

We'll start making your shirt after receiving your order. All our shirts are made on demand. So our average delivery time is 7-12 days. We ship through DHL Express.
Is your production outsourced?

Unlike other brands, we manufacture all our shirts in-house, ourselves. We've been hand-crafting shirts for men around the world since 1990.